"MAINSTREET BLUEGRASS"

MAKES YOU FEEL GOOD !
SUNDAY EVENINGS - 7PM





MONDAYS AT 3:15 PM
TUNE IN FOR "BAXTER BLACK"
AMERICAN COWBOY, POET & HUMORIST
9:05am Monday-Friday
"The Morning Devotion"
"

A wonderful, positive way to begin each day"
10:30am Monday-Friday
MEGANS'' PET CONNECTION



11:05 A.M. -11:30 A.M. Monday-Friday

"PARTY LINE"
YOUR OPPORTUNITY TO CALL IN - 918 423 1460
DIFFERENT GUESTS
"LIVE" IN THE STUDIO WITH"MEGAN" AND ONE OF OUR FAVORITES "GRAMMA"
AS WELL AS REPS FROM OUR LOCAL O.S.U EXTENTION OFFICE, RED CROSS, MCALESTER MAIN STREET,

11:30am-Noon Mondays ,Wednesdays & Fridays !
A CHANCE FOR INDIVIDUALS TO CALL IN UP-TO TWICE A WEEK AND BUY , SELL OR TRADE !
918 423 1460
SATURDAY MORNINGS

"THE HORSE SHOW"
WITH RICK LAMB AT 6A.M.



SATURDAY MORNINGS AT 7 A.M.
"CHRONICLE OF THE OLD WEST"
HI! I'M DAKOTA LIVESAY, THE NARRATOR OF "CHRONICLE OF THE OLD WEST", THE DAILY RADIO SHOW. OUR OBJECTIVE IS TO EDUCATE PEOPLE ABOUT THE OLD WEST IN AN ENTERTAINING WAY AND YOU'LL BE INSPIRED TO LEARN MORE ABOUT A TIME THAT WAS VERY IMPORTANT TO THE DEVELOPMENT OF "AMERICA"….A TIME OF GREAT CONTRADICTIONS.IT WAS AN AGE WHEN MEN HAD HIGH STANDARDS IN DEALING WITH EACH OTHER. YET, IT WAS ALSO A TIME WHEN SOME OF THE HARSHEST CRUDITIES TO OUR FELLOW MAN TOOK PLACE. WE LOOK AT THE "OLD WEST", AS IT REALLY WAS…….WARTS AND ALL.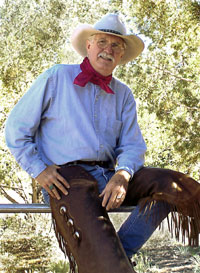 SATURDAYS MORNINGS

9:06 A.M.
THE "HOME REMEDIES" RADIO SHOW WITH DOUG RYE

SINCE 1990, HIS WEEKLY "HOME REMEDIES" RADIO SHOW HAS PROVIDED PRACTICAL INSIGHT INTO HOME CONSTRUCTION IDEAS & ENERGY EFFICIENCY MEASURES. DOUG IS KNOWN NATIONS-WIDE FOR HIS HONEST, DOWN-TO-EARTH AND FRIENDLY STYLE. LISTENERS WITH ENERGY EFFICIENCY, NEW CONSTRUCTION & REMODEL QUESTIONS ARE ALWAYS WELCOME & ENCOURAGED TO CALL THE SHOW.
DURING "THE SHOW" THE NUMBER TO CALL IS 1-800-477-1037



SUNDAYS ON


KNED 1150 AM RADIO

8:00 A.M. FOCUS ON THE FAMILY

8:30 A.M. HAILEYVILLE CHURCH OF CHRIST

8:45 A.M. McALESTER CHURCH OF CHRIST

9:00 A.M. "LET THE BIBLE SPEAK"

11:00 A.M. THE FIRST BAPTIST CHURCH OF MCALESTER

12:15 P.M. FAITH TABERNACLE CHURCH OF MCALESTER

6:00 P.M. THE FIRST BAPTIST CHURCH OF MCALESTER

7:00 P.M. MAINSTREET BLUEGRASS